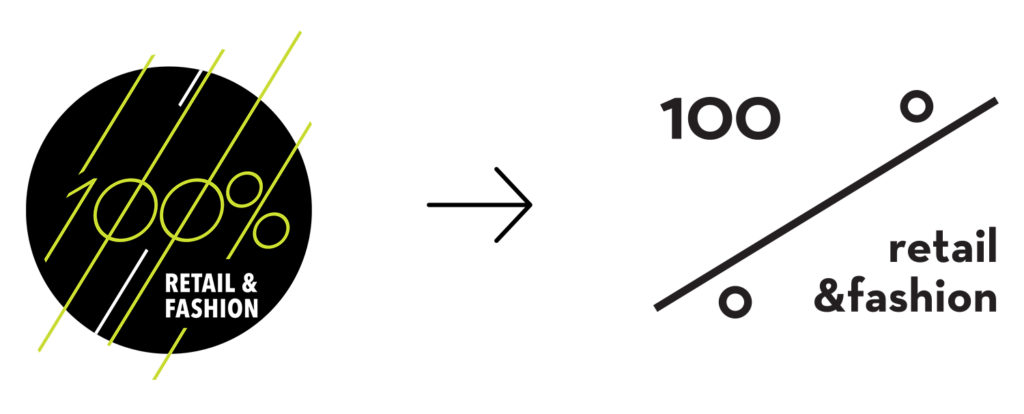 100 % Retail & Fashion is the only marketing convent in Poland that gathers well-known brands, PR and fashion marketing specialists, companies cooperating with the clothing industry, as well as start ups and emerging brands.
The conference organiser, MOXIE Creative Agency, has asked me to create a new visual identity for the event, because up to this point, the branding of 100%RF has been a bit outdated, and it's been provoking associations with a sport event, rather than with a fashion one.
The rebranding is based onthree main ingredients: minimalism, geometric shapes, and fashion collages.


Projekt wykonany podczas współpracy z MOXIE